Creativity is Key
This week felt like a real taste of full control since it was our first normal week in a while. My teacher wasn't getting observed, we didn't have PARCC testing, or any of the other events that have seemed to scramble our schedule these past few weeks.
It was a long week but I was proud of the amount of work I was able to get done each day. Although the workload is pretty non-stop with student teaching (and with teaching in general) it was satisfying to create a lesson and implement it the very next day.
This week we wrapped up Frindle, The Human Body unit, and opinion writing with students completing final projects and assessments for all of them. My homeroom had a final project that asked them to create their own advertisement for a new product or interview a parent about a teacher that had influenced them. These were some of the results…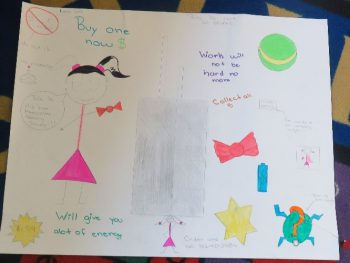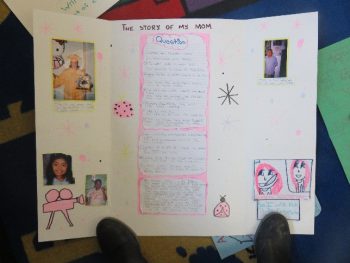 I was impressed with the amount of work my students had put into the project and it was fun to have them present it to the class. My students haven't had many opportunities to practice speaking in front of a group in English, so it was good practice for them to present something that they had created to their peers.
Last week, I wrapped up The Human Body Unit with the FOSS curriculum and for the next two weeks we will be discussing the circulatory and respiratory systems. I will be creating this unit since my school doesn't have any resources already created for it. I will also be creating a poetry unit for the coming weeks. There is a lot of lesson planning to be done and changes will need to be made to those plans as we go along.
Time is flying by and as we approach graduation I can't help but feel prepared. This student teaching experience has prepared me for the Chicago Public School system, allowed me to practice living as an urban professional, and given me many opportunities to realize my potential as an educator.
For more on Sarah's experience click here.