Spanish Bilingual Program
Chicago Semester's Spanish Bilingual Program allows students of any major to practice their Spanish language skills through a city-wide immersive professional internship experience, all while staying in the U.S. During the program, you will intern at one of our Spanish Bilingual internship sites where you will gain professional skills working and communicating with Spanish-speaking colleagues and clients. You will work with a variety of populations in the city of Chicago to gain practical and professional skills in multicultural communities and work settings. You will dive into Chicago's Hispanic/Latine culture by examining the city's Latine history, attending Spanish church services, volunteering with community organizations and so much more.
FYI
Spanish is the most common non-English language spoken in Chicago. Of the 2.7 million people living here, roughly 30% identify as Latine/Hispanic and 18% primarily speak Spanish.
Site Highlight
SubletInn
SubletInn creates housing communities designed for students, interns, and international travelers – offering private furnished bedrooms in beautiful shared co-living spaces in Chicago. Students interning at this exciting start-up company can gain experience in marketing, web development, real estate, and more – all while using their Spanish language skills to support clients and colleagues.
Site Highlight
Casa Central
Casa Central is one of the largest Hispanic social service agencies in the Midwest. Since 1954, Casa Central has delivered evidenced-based, award winning programming in response to the needs of the Hispanic community. Students interning here will use their Spanish language skills to contribute to Casa Central's comprehensive, family-centered programming, assisting with casework and community outreach efforts.
Internship Placement Process
Submit your program application, references, resume, transcript and essay responses to Chicago Semester.
We review your materials, work with you collaboratively to create a polished resume ready for professional review and send these to potential internship sites.
You interview with potential internship sites and prioritize which opportunity is the best fit for you.
Questions?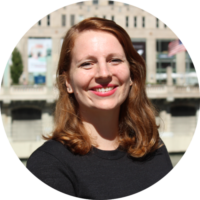 Ask Hannah Kiefer,
our Assistant Director of Corporate Engagement & Internships
Do you have a question about what you see on this page or a specific internship placement? Let me know. I would love to talk about how to make Chicago Semester possible for you!
Read Hannah's Bio

➝
Say Hi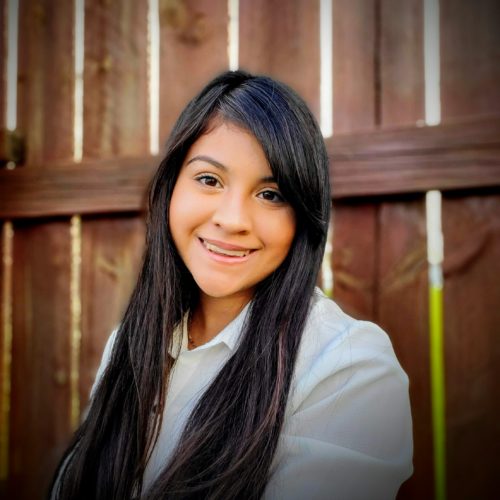 HEAR FROM A SPANISH LANGUAGE ALUMNUS
"I cannot express how much I loved this experience. My internship site was very team oriented and valued self-growth. I was challenged with learning both sides of interpretation- if the client spoke only Spanish they were my priority client, and I would help interpret documentation as well as for intake meetings. I was able to find joy in all tasks as well as grow to love these challenges."
– Coral Nava
Class of '21, Internship at RefugeeOne
Professional Seminars and Courses
Professional Seminar (Interdisciplinary) - Fall, Spring and Summer
This field education internship experience provides hands-on practice in the knowledge and skills learned in major courses. You will develop a learning contract for focused areas of development and learning, and are mentored and supervised at the site by professional staff with experience in the area of practice. You will also be supervised by Chicago Semester staff through a weekly professional seminar course and through midpoint and final site visits.
Hispanic and Latine Culture and Community in Chicago - Fall, Spring and Summer
The Latine community has a rich history in the city of Chicago. Centered on story and activism, this course focuses on the development of different ethnic communities and their engagement with social justice issues, particularly immigration/immigrant rights. Students will be able to immerse themselves in this history by taking various trips to key locations in Chicago's Latine neighborhoods.
Arts in the City - Fall and Spring
This course investigates urban cultural life as reflected in the arts of Chicago. We will attend plays, concerts, movies, and visit art galleries. We will process these experiences through readings, lectures and classroom discussion as we explore how Christians engage culture.
Diversity and Inequality: Engaging Chicago Cross Culturally - Fall, Spring and Summer
This course introduces the culture, history, assets and challenges of Chicago neighborhoods. We will examine our own social and cultural locations, and compare and contrast how our stories are similar to or different from the Chicago racial and ethnic landscape.
Social Justice - Fall and Spring
This course will introduce students to major streams of social justice thought, including the history of the criminal justice field and contemporary movements for social justice. We will examine the role of race, poverty and inequality in people's experiences of the criminal justice system in the U.S. As a class we will discuss how marginalization, segregation and the lack of access to social resources influences people's experiences of justice. We will also explore two major issues related to justice: mass incarceration and mass eviction. Finally, through conversations and visits with practitioners, advocates and organizers we will look at models of restorative justice and how communities address issues related to injustice.
Urban Planning, Development and the Sustainable City - Spring only
This course explores the evolution and development of the city, with particular emphasis on the built environment in Chicago. We will explore the significance of the city's architecture, sculpture, parks and community murals, and the impacts of city design. Students will seek to understand and critique the city's built environment through field trips, guest speakers, readings and class discussions.
Values and Vocation: Reflections on Work and the Common Good - Fall and Spring
This course explores the concept of vocation from a variety of perspectives. Drawing on readings from religion, theology and sociology, we will examine the ways in which we discern our calling in light of our responsibility to engage the common good. We will also look at social structures that impact work and family life (gender, race, religion and class) and how they might shape our understanding of vocation.