Our Fall CS'ers Have Arrived!
Our fall semester kicked off this past Sunday with the first ever orientation hosted at 1871! Students participated in sessions about navigating the ins and outs of Chicago's public transportation, engaged in some friendly competition with Chicago trivia, and enjoyed famous Chicago deep dish pizza! Our orientation activities continued into Monday with our semester annual Taste of Chicago event, where Chicago Semester staff and students ventured into the Chicago neighborhoods to experience the food and culture. Wednesday marks the first day of classes and on Thursday students begin their internships. We are welcoming 39 students to Chicago this fall and looking forward to walking alongside of them as they grow personally and professionally throughout the semester.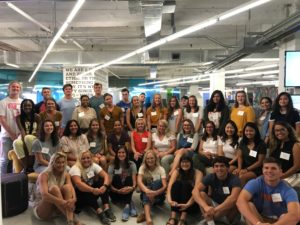 Homegrown Event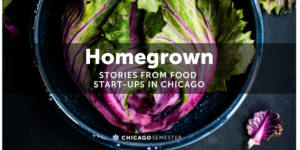 In our ongoing celebration of 45 years as a program, we are hosting, Homegrown: Stories From Food Start-Ups in Chicago. This event provides an opportunity to hear stories from entrepreneurs of color working to make an impact on their Chicago neighborhoods through food. Featured businesses include Justice of the Pies, Kuysana Cafe and Cleo's Southern Cusine. During this event we will explore how these entrepreneurs shaped and reshaped their businesses; how the concept of place has impacted their purpose and work; and, how they believe entrepreneurship can shape the future of their Chicago neighborhoods.  This event will be moderated by Jonathan Brooks, Chicago Semester Faculty and Senior Pastor of Canaan Community Church in Chicago's Englewood neighborhood. It will also feature lunch sized samples of the featured start-ups top recipes! We invite you to join us for the complementary event on Monday, September 16 at 11:30am in the 1871 Auditorium. Click here for event details and to RSVP.
Alumni Highlights
We are thankful to have many alumni that continuously engage with Chicago Semester. We want to highlight a few of our alums (pictured below) that have recently stopped by 1871! Email Hannah Kiefer, Coordinator of Internship Placements and Alumni Engagement at hannah.kiefer@chicagosemester.org, to schedule your visit and receive a shout-out in our monthly newsletter/blog!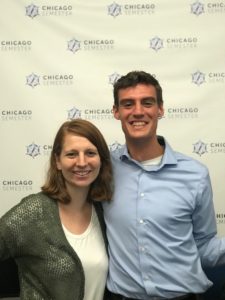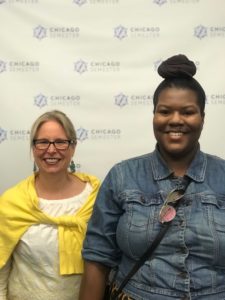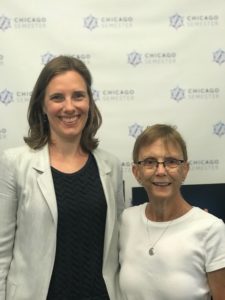 Pictured:
CS staff member, Hannah Kiefer, and alum, Hunter Smit
CS faculty member, Rebecca Burwell, and alum, Elyse Hill.
CS Executive Director, Mackenzi Huyser, and alum, Bev Ozinga.