Student Highlights
The semester is off to a cold, but exciting, start for our students. While they've been adjusting to their internships and life in the city they've also had a chance to take advantage of some fabulous fine art events at Court Theatre in Hyde Park and Goodman Theatre in the Loop. This past weekend they also enjoyed a Bulls game at The United Center.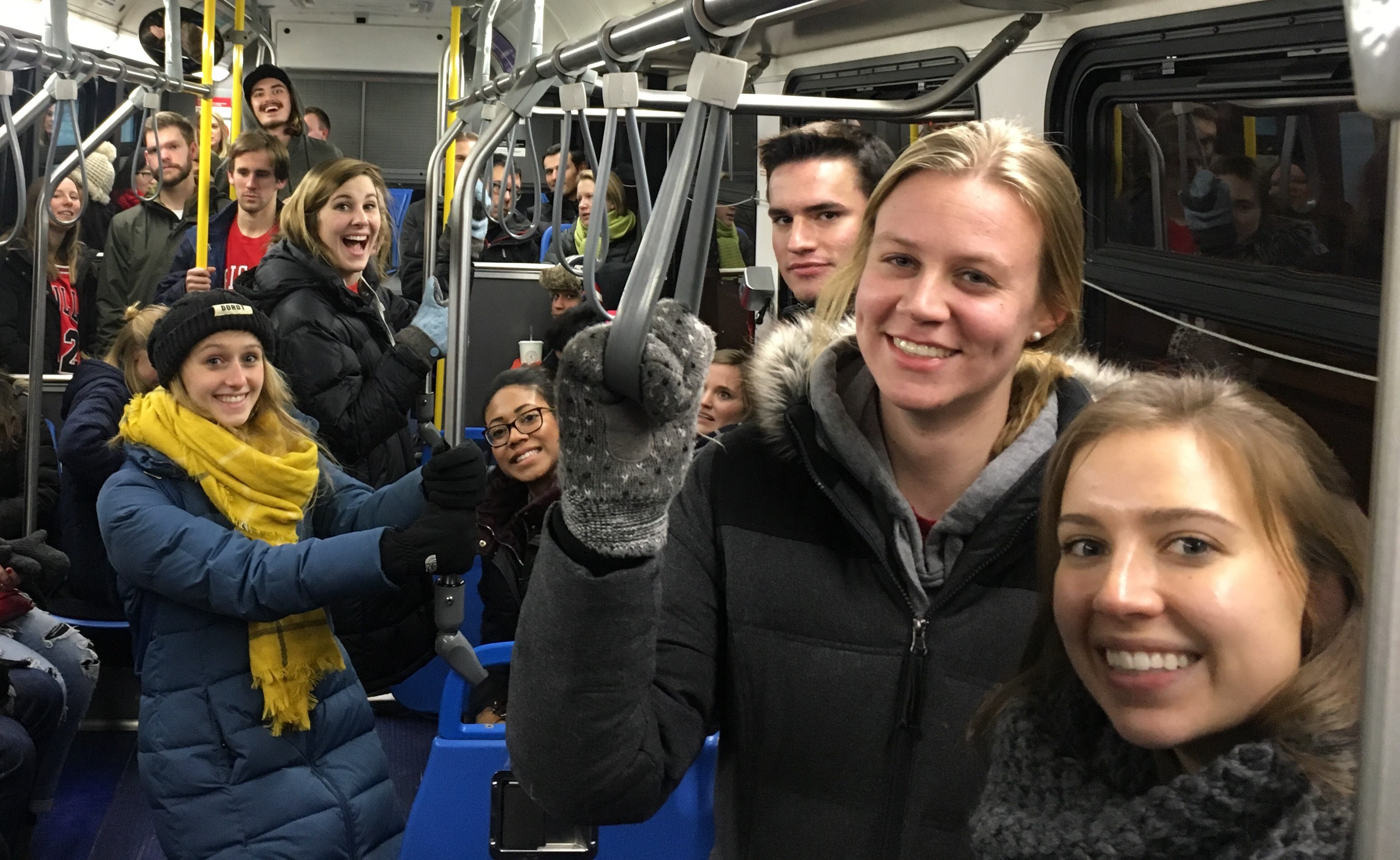 Program Revises Curriculum
This semester the program began a new innovative approach for several courses, offering what was formerly known as our Metropolitan Seminar courses, in a full afternoon 8-week format. These courses, Diversity and Inequality, Urban Planning and Social Justice, now have even greater opportunities to take advantage of experiences around the city through a focused and intensive model.
New Partnership Launched
In January, Chicago Semester launched a new partnership with Sage Corps, a global entrepreneurship program that offers internship experiences for college students at startup companies worldwide. This unique partnership allows Chicago Semester to offer our Professional Seminar course and a new course on leadership and calling in fully online formats to Sage students across the globe. The partnership began with courses being offered to students interning in Buenos Aires and in Berlin in January and will expand over the summer for students interning in one of 15 cities across the world.
Get Involved
Join the Story: We're kicking off our 45th Anniversary Year with our Annual Awards Celebration on Friday, April 12, 2019! Visit our event page for more information and make plans to join us as we celebrate the rich history and future of Chicago Semester.
Refer a Student: Deadlines for Summer 2019, Fall 2019 and Spring 2020 are approaching. If you know a rising sophomore, junior or senior student from any college or university that is interested in an internship experience through Chicago Semester reach out to Sara Van Gorp at Sara.VanGorp@chicagosemester.org for more information.
Sign up for more updates: Receive our future emails.