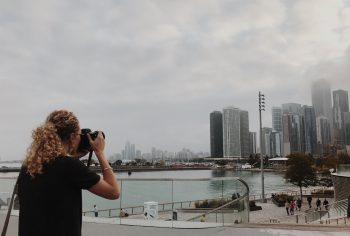 Hey! I'm Ali Achterhof- a student from Northwestern College, and as you can see, I'm in the midst of the Chicago Semester! I'm a Graphic Design major with a minor in Public Relations and a passion in photography. With a creative mind and a short attention span, I'm not the best at writing, so good luck keeping up with this blog post. 🙂
It is week 3…er, 5 in The Windy City, and to say things have been awesome would be a pretty big understatement.  Clearly time is going fast! People are often asking me if I like it here, and this is basically how I describe the city so far: Chicago keeps up with me. I love the fast pace of it all- whether it's the racing trains that take me to my next location or the speedy talent of the Jimmy John's sandwich-maker next door.  Seriously freaky fast.
To give you a perspective of this lifestyle, here's a look into my afternoon the other day:
I'm singing Go Cubs Go in my head for whatever reason, and then I remember it's my friend's birthday so I grab a Cubs shirt for them at the store right in front of me, stop by the post office to mail some letters, run past The Bean to snap a picture of it because it's so cute, pick up supper and a snack from the grocery store, walk into a photography exhibit to get inspired, and finish off this three-block walk by catching up with my mom on the phone about her day.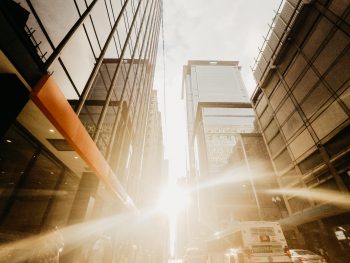 All within 20 minutes.  It's great.
There's more to the city than what meets the eye, though.  It is filled with some pretty awesome people that have already played a huge part in my time here.  I got involved in a church close to our apartment called Harvest Bible Chapel.  I'll touch more on this later, but I've got to say that this church has been a huge blessing for me in Chicago.  I've been challenged and encouraged in my faith, and it feels like I'm at home whenever I walk through those doors on Sunday morning.  God knew what He was doing when He sent me to Chicago, and becoming a part of this church has definitely been one of those life-changing steps in my faith.
I'm also learning a considerable amount about myself in a professional setting as well.  When it comes to my internship, I have loved the way it has shown me Chicago in such a different light. I intern for Choose Chicago, basically Chicago's tourism and media hub, in the marketing and media area, but mostly in the Graphic Design department. It is a smaller company, so I have been able to get to know my coworkers on a much deeper level than I would in a large company. Here's a little look into my daily life on a weekday:
Wake up (probably a touch late) and get ready.
Read for a bit (I'm in the midst of reading a devotional called Acts by She Reads Truth…it's incredible!)
Eat 7 bowls of cereal (no joke).
Find a podcast or music album to listen to on my commute (37 minutes always goes by too fast).
Actually get ready (hair).
Head out the doors by 8:20am (or 8:26 sometimes).
The commute to work is probably one of my favorite parts of the day. I work in a place where I can take the red line straight to Choose Chicago's office space, which is a pretty nice aspect of my job as well! During that commute, I have about 30 minutes where I can rest and enjoy the solitude of being in my own world for a little while. I mean, it's a world shared by 50 other people squished in a train car, but still, it's a good and quiet time.
Once I get into work, I check emails and answer any questions people might have about entering their events into our Events Calendar. Sometimes my coworkers send me design projects that need tweaking, so I build a list of tasks to do throughout the day.  My desk is right where most of my coworkers walk past on their way to the kitchen, so they will stop by and chat for a bit.  We'll share stories and laugh at jokes, and then keep going about our day.
The people I work with are really fun to be around.  We're just a bunch of creative and adventurous people who want to show off this big home called Chicago.  And I can honestly say my supervisor at work is one of the coolest people I've met since being out here!  We were just talking yesterday about updating Chicago food photos by going to restaurants, seeing if they can make their best dish, and having a little photo shoot with the food.  Oh, and eating it all of course!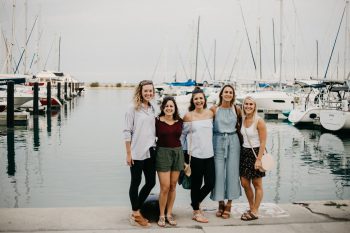 I hope you all can get a taste of the Windy City at some point in your lifetime!
Until then, I'll just keep telling more stories. 🙂
With love,
Alice Achterhof