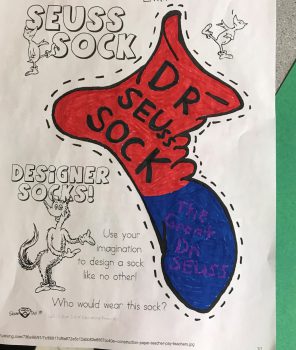 It is hard to believe I am already in my seventh week here in Chicago.  I am a little less than halfway done and the time is flying by.  The past few weeks have been extremely busy diving into my edTPA requirements for licensure in the state of Illinois, as well as taking complete control over the classroom.  Although it has been hectic, I am growing by leaps and bounds in my teaching skills.  I have made marked improvements in my classroom management skills and the thought that 'I can do this' is filling my heart with excitement and joy.
In classroom 222 the students have been busy learning about counting money (my favorite), plot and theme in a story, writing compositions and personal narratives, and deepening their understanding of Black History Month. The students worked hard on mastering their dance presentation to PYT by Michael Jackson for the Black History Month assembly that happened this past week. It warmed my heart to see my students' work pay off and the pride that beamed from the inside out for each of my students as they performed. I was fortunate to be student teaching under the leader of this remarkable assembly, and I learned from her the work that goes into putting on assemblies. Along with this, my class and school honored Dr. Seuss's birthday on March 2nd. We read Fox in Socks and made our own socks whenever students had free time after completing work. Setting aside the business of celebrating, I have also been shown the truth behind the reality of teaching being what you put into it. I have felt myself working harder for my students, rather than for myself, and that is a feeling I consider myself lucky to have. I am fortunate to be experiencing highs and lows through my time here, as it is molding me into a much more prepared and experienced teacher.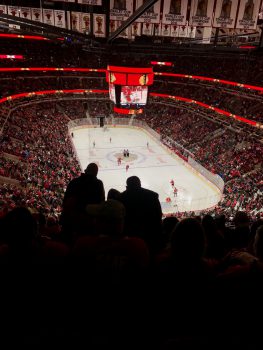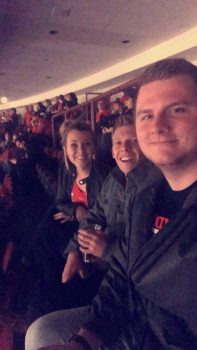 During the past two weeks, I treated myself to a Chicago Blackhawks game with my friends at Chicago Semester. This was an amazing experience and a sport that I have never seen in person before. Besides the game, I have been somewhat limited in exploring the city due to the busy schedule, but the weather is getting better and I plan to get some time over the next couple of weeks to mark more items off of my bucket list. A couple things I hope to see is the St. Patrick's Day parade and celebration, the Shedd Aquarium, Lincoln Park Zoo, and Logan Square. However, I have come to learn that it is best to be flexible and see where life takes you, so I will have to catch you up the next time I write as to what I saw. 🙂
I look forward to finishing up my edTPA this next week and finishing out my time focusing on continued improvement in overseeing and instructing the classroom.  I will continue to keep you updated as my dream is becoming my reality!