Hello again!
You know that feeling of thinking you've gone without being sick for just a little too long? It almost seems like you're just waiting to wake up with a mysterious illness? This week I think the adrenaline of being in the city and constantly doing things finally wore off and the germs finally caught up with me! That being said, it's been nice to slow things down a bit and practice some self-care (pretty on trend with a guest speaker we just had in our Professional Seminar class)!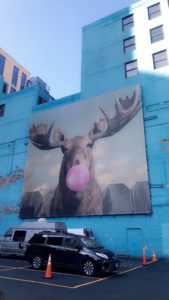 The main highlight of this otherwise lazy/slow paced week was meeting up with some newer friends from the program and going around town to find some cool wall murals! We had been seeing all kinds of artwork on Pinterest and Instagram and finally decided we wanted to find them for ourselves. We hopped on the train to Harrison and did just that! After a much needed stop for coffees and lots of hidden murals later, we decided that Mexican food for dinner was next on the agenda. The Broken English Taco Pub in Oldtown did not disappoint!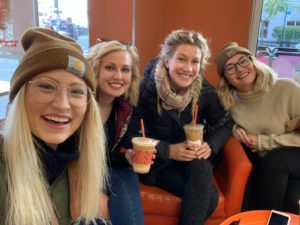 The moral of this perhaps rambling story is that Chicago never stops surprising you. What we all presumed was going to be a couple laid-back hours in the city turned into a long coffee date, new friends and (maybe most importantly) a great dinner with great people. I'm constantly trying to let myself "go with the flow" and live life a little more spontaneously, and it turns out Chicago is just the place to do that!
Until next time!
Audrey