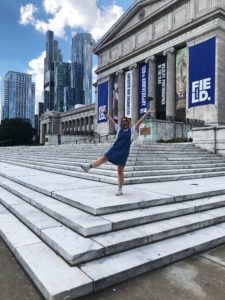 Hi everyone! My name is Audrey Revercomb and I study Sociology at Hope College in Holland, Michigan. I'm a senior there and this semester in Chicago is actually my last as a student. As bitter-sweet as that is, it makes everything I experience in Chicago mean a little bit more. Something I have always admired about Chicago (or any big city, that is) is the dedication to history and culture. As an avid museum lover, imagine my excitement when I found out that I get to go to work at my internship placement every day at the FIELD MUSEUM!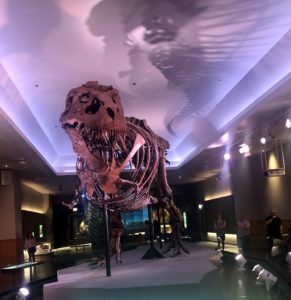 I work in their Human Resources department and while it may seem like I am out of the way of the dinosaur/mummy/mammal-filled action, they send me on tours almost daily so I'm learning much more than I could have ever planned! In their Human Resources department, I am doing everything from working with our hiring-manager on recruitment, helping to manage the Museum's hundreds of interns, planning a handful of Museum-wide events and so much more! Everyone in my office is so open and friendly, I feel very lucky to have been selected for this internship.
I'm not particularly phased by big cities. I grew up in a suburb of Indianapolis and have studied for two months in Vienna, so a big city like Chicago isn't an entirely new experience for me. The hardest part about the city for some people may be navigating the CTA, the constant traffic, or the sheer size of the city. But for me, my downfall for the Windy City is the food. One of my favorite things in the whole world is eating out, and Chicago is very, very tempting in that way. For my budget's sake, I refrain as much as possible. That being said, every now and then I do break down and enjoy some of the limitless Chicago eateries. That being said, Jewel-Osco makes a mean sushi dinner for the nights you can't bring yourself to cook and only have ten dollars to spare (sorry mom)!
I am incredibly excited for what Chicago has to offer in the coming months. I am prepared for profound professional growth, but also prepared to grow into an independent woman that is ready for the working world. It's easy to get caught up in the craziness of the city and let things pass you by, but when you're forced to wait at the train stop because the first two trains were too full to even think about getting on, I find that I can slow down enough to really appreciate where my life is headed.
Until next time!
Audrey