Blog #3:
First off, thank you so much for continuing to follow my journey here in Chicago. Grab some coffee or tea, sit somewhere comfortable, and just enjoy.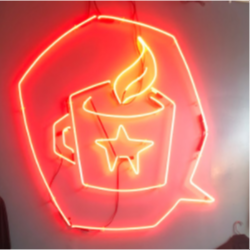 The New Thing: I found myself walking around the city more and more as the leaves change colors and I can finally pull out my favorite hoodie and a good book. Last weekend I found myself in the Fullerton area when decided to just go for a walk. Because I was enjoying my time, I do not have many pictures and could not truly tell you all of the places I went (because I do not remember). But I have enjoyed the small trips I take through the week and hope you can find time to do the same for yourself. As the weather gets colder I wanted to be able to appreciate the outside world before the evil white stuff fell and I do not mean white supremacy.  
The New Place: 
Wrigley Field: One of the first times I had been, unfortunately, there were no games going on but walking around was super fun. We went to a couple of thrift stores, an antique place, RECKLESS RECORDS, and a Halloween store. A lot of the places were open with limited capacity but it was never a long wait. (yes, there is a picture)
Homeslice: Such a great cute place to get pizza, only downside was we were right next to the CTA so conversations were hard to be had. Also, I wish I had it in me to take a picture of my food but I am just not that kinda person.
Osmium Coffee Bar: There are different locations. The one I and a friend stopped at was super cute. The wall art was insane and they had outdoor seating. My only regret was not getting a bigger cup of coffee.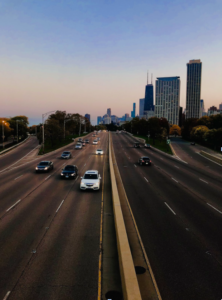 Fullerton: So I ended up getting a little lost this week (no one is surprised). It ended up being a happy accident and I got to enjoy the scenery, There was this little shop that was so cute, unfortunately, I do not remember the name but I will keep you updated if this changes.
Recap: The month of October is the month of awareness for Breast Cancer, Anti-Domestic Violence, Bullying Prevention, and Pizza month. The Humane Society is running an Anti-Cruelty campaign (you're welcome guys in the blue shirts who insist on stopping me to inform me). As well as it is the month to register to vote (cough, cough) and A21 hosted a global summit Saturday, October 16. I encourage you to get involved in any way you can and just reach out to someone to let them know you appreciate them. We are all struggle bussing through 2020, and it is nice to be reminded people care.