First off, thank you so much for joining my journey herein Chicago, make yourself comfortable. Grab some coffee or tea, sit somewhere comfortable, and just enjoy.
Let me tell you, this week has really flown by. My internship is going well, things are picking up. I am so grateful to be able to get out during the weekends and see more of Chicago. I also realized that packing my weekends and chilling doing the week has not been the best plan for me. I am still trying to figure out what a good schedule is for me, which I know I am not the only dealing with. Besides that, it is officially spooky season. A little bit about me is I love Halloween, like to the point I decorate my apartment and play Halloween music all month. So expect a spooky filled post in two weeks.
The New Thing: This month's personal goal is to tap into my cooking side. I am not the best, making pancakes is often an accomplishment. I recently did try zucchini and sweet onion teriyaki side dish and OOOH. I could not tell if I was crying from how delicious it was or because I accidentally put way too much red chili pepper flakes in it.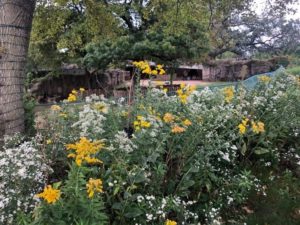 The New Place:
● Womanish : I think that they had a great mission behind what they are doing and they have great photo opportunities. I would suggest going with people who are willing to take your photo, hype you up and just make a good time of it. My favorite part was the Moodyish exhibit. Each room was created to highlight problems with toxic personas and to highlight the importance of mental health.
● Wormhole 2 : I was so excited to try it because I heard it was a movie-themed coffee house. Due to COVID, a lot was put away. The coffee was still good, and the theme was great but not totally what I expected.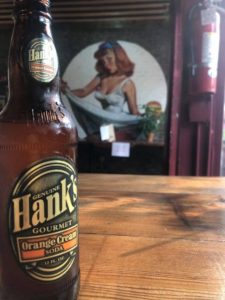 ● Humboldt House : So expensive, do not get me wrong they had such cute things but because everything was done by a local artist, you are supporting by paying for it. I and a friend went and walked around and the area has a couple of different shops and most weekends they have pop-ups.
● Lost Girl: Is an all-size-inclusive thrift store. They are more pricey but I loved the accessory. I bought these 70 style earrings with sad faces on them, which I am so excited to wear around.
● Lucy's : OH MY! Let me tell you, Lucy's is so good. I would love to paint this picture. It was a beautiful golden bun with true southern chicken patties (yes there were 2 patties in one bun). Sweet jam with salty bacon bits to coat the underside of the top bun. A solid slice of cheese with hints of garlic, and some spice from a small amount of sauce sitting on the chicken. If your mouth is not watering you are lying to yourself. (I did not get a picture of my food, but look at that orange cream soda, brings back memories)(picture of me was outside, photo cred: one of my adventure buddies).
● Lincoln Park Zoo : You do have to reserve tickets beforehand and you only get an hour to walk through. There were not a lot of animals out which was disappointing but that could just be the day. The landscape around it was beautiful and I am planning a trip back just to explore a little (The picture of the flowers, if you zoom in you can see camels).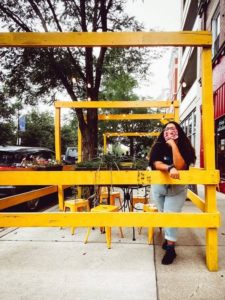 ● Seoul Taco : Again, 10 out of 10. I have only had their chicken tacos, but they are such a great place to get something to eat quickly that is not fast food. The tacos are a great mix between sweet and a little bit of heat. Also, 3 tacos are 8 dollars, so I can not beat it.
Recap: A lot is happening in this world and I would like to take the time to urge people to stay connected to their communities and vote. Brenna Taylor's verdict came out. Genuinely there is nothing I can say. [ pause ] I would also like to take the time and inform people that A21, an anti-trafficking organization, is hosting a free global submit this year. It is October 17 and for more information
Click Here . I have been a part of some of their work in the past and they are a great organization.