Happy March everyone!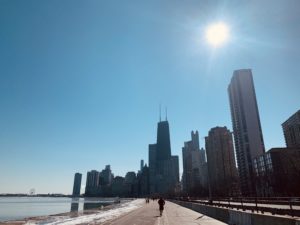 These last couple weeks have produced a lot of sunshine, warmth and wishful hopes of spring. Believe it or not, we've had a few days recently of 50º weather! I made sure to take advantage of them and found myself admiring the reflection of the sun off of the towering buildings, running along the Lakefront trail and looking upward often to smile in contentment. The nicer weather has also made leaving in the mornings a slightly quicker chore, as I don't have to bundle up in big winter boots, a scarf, and earmuffs (2 more minutes of sleep woo!).
In those moments where I found myself smiling upwards, I've often been struck with thankfulness. Living my fantasy of city life for 3 ½ months, while being supported by such an incredible staff at Chicago Semester, and working the ideal internship is more than I could've asked for. Each day is a new experience and a new day of growth! Chicago has nudged me to take a step out of my comfort zone, and I've been blessed in the process. It's crazy to think how different my life could be right now if I hadn't chosen to come… and I'm so grateful that I listened to whatever (hi God) it was that compelled me towards this journey.
As the semester continues to speed along, I'm committing to being intentionally present. It's easy to get bogged down by the "what if's" or the idea of "what's next." Focusing on these things block out the beauty of the moment, and being in Chicago is really but a moment in the grand scheme of things. I'm finding that when I truly devote myself to living in the present, increased positivity is inevitable, faith and trust are strengthened and the unknown becomes exciting. Here's to 55 more days!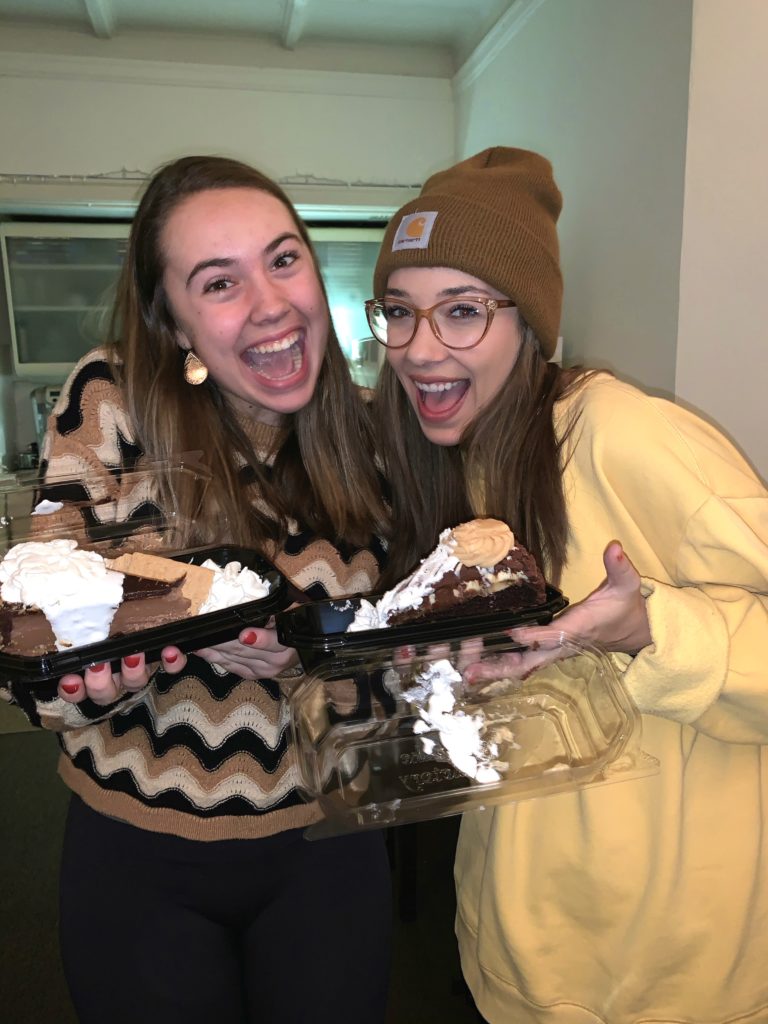 Before I go, here's my list of mentionable things I experienced these last couple weeks:)
Had a girls night out at Sushi-San
Made my first (!!) cheesecake run with my roommate (from The Cheesecake Factory of course)
Had a movie night with friends at Canterbury
Ran along the Lakefront trail
Watched the sunset from the 7th floor of a building
Went for another trip along the Lakefront trail, walked to Navy Pier, explored
Camped out at Starbucks to do homework
Attended Bible study
Got breakfast at Hashbrowns with my cousin Danika who goes to Northwestern
Saw Kill Move Paradise at The Timeline Theater
Had a self-care evening complete with working out, spaghetti, netflix, chocolate (specifically cadbury mini eggs) and a face mask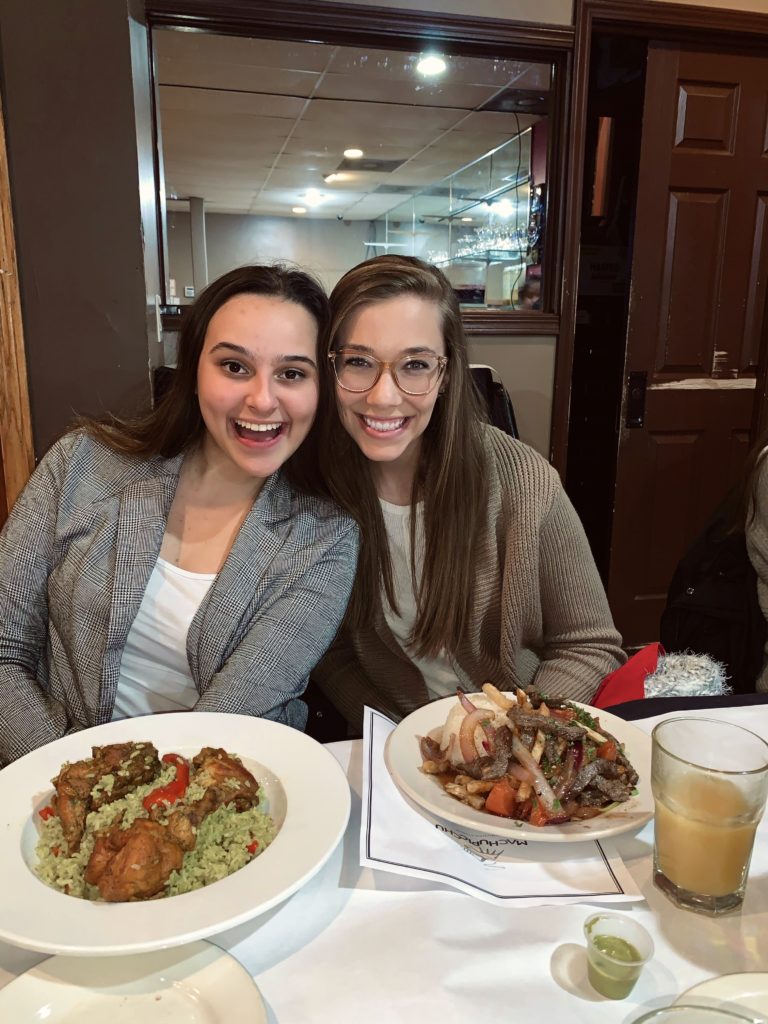 Went to a Peruvian restaurant!!!!!! Highlight of my life
Shopped around the Water Tower Place
Went to The Moody Church with some friends
Explored Ukaranian Village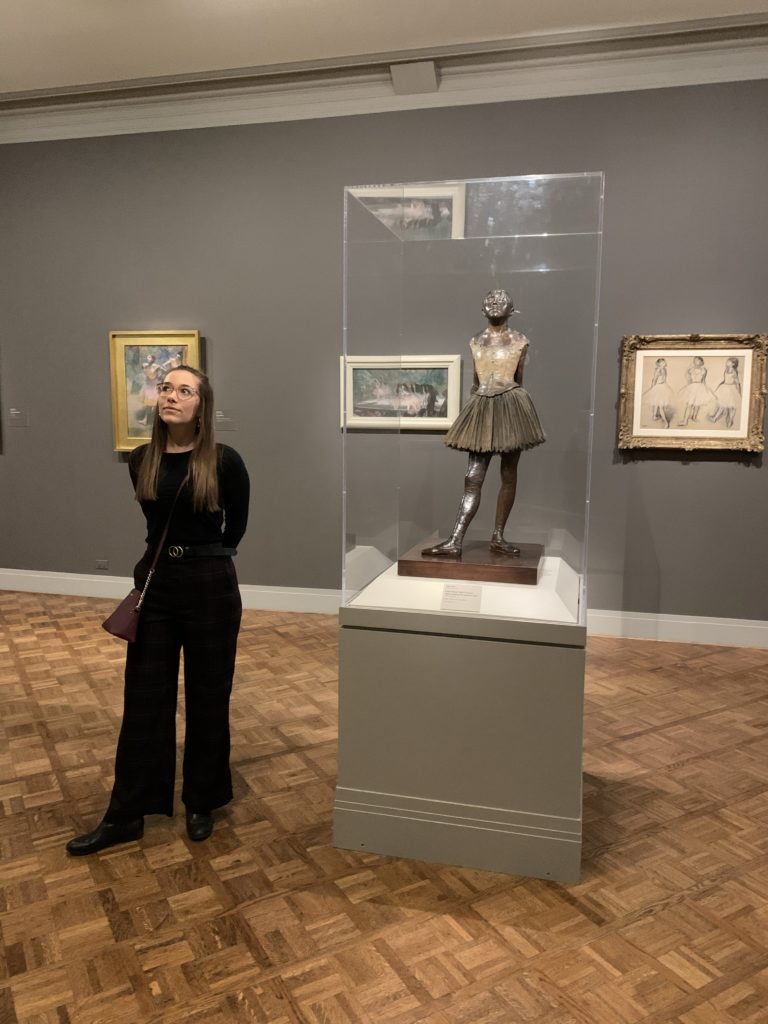 Went to the Art Institute Chicago
Listened to a harp performance at the Art Institute
Had my first deep dish pizza since being here (I know, crazy) at Lou Malnati's
Saw I Am Not Your Perfect Mexican Daughter at the Steppenwolf Theater
Got ice cream at Jeni's Splendid Ice Cream's
 Talk soon!
Brittney