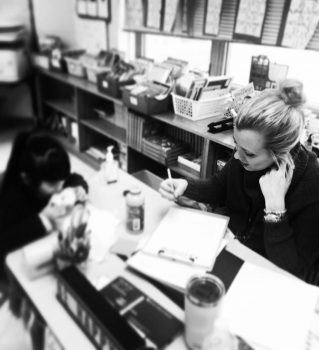 "Life begins outside of your comfort zone." A phrase that I never really understood until I packed up my things and moved to Chicago to take on the most challenging, yet rewarding, semester of my college career. Not only did I walk into a classroom to help move twenty-nine sweet and knowledgeable second graders towards third grade, but I walked into a classroom where I was going to be molded and moved towards becoming ready to face the world after graduation.
What was once a classroom that was new and unfamiliar is now a place that I can hardly grasp leaving. It is a place where my inner peace resides and it fills my soul with joy when the sounds of my twenty-nine student's feet come racing in to tell me about their lives and their curiosities. What was once twenty-nine unknown faces are now the faces that will forever inspire me and motivate me to be the best I can be, for without them I would not be the teacher or person I am today. Although they are still the students that my cooperating teacher entrusted me with in January, these students have grown beside me through play, laughter, reading, writing, and solving problems. It is through the unfamiliar that lead to the most growth, that brought out more passion and love for the career in which I have chosen. And to think it all would not have existed had I stayed in my comfort zone.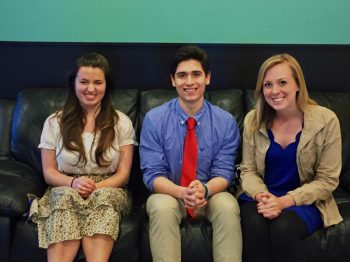 The people that were just names on an email, or on the other line of the telephone quickly became my support and my number one fans. Through the Chicago Semester staff, I was welcomed to the unfamiliar with open arms and encouragement. I was shown various paths that I could take to get the most of my experience, while also being shown the importance of reflection and consideration of various topics and their overlap with my career. I was given the support I needed when I was overwhelmed with the amount of growth that I was experiencing, and the hugs to encourage me when I needed it most. All of it was unfamiliar, but it soon became home away from home.
And then, there were those who I know I will always remain in contact with. These are the people who dried my tears in the stairwell of the apartment building when my stress level was at it's maximum. The people who stayed up late hours with me and encouraged me as I finished my edTPA. The people who continuously listened to my student teaching stories and laughed with me. The people who showed me that I was not alone in this adventure and that this really would turn out to be a once in a lifetime experience.
All of this came from taking a risk. Stepping outside of my comfort zone and seeing that these experiences only come every once in a while, so take it. Push your fears aside, as I can promise you, they are only holding you back.
Thank you Chicago Semester and Robert Healy Elementary for a semester that resulted in professional and personal growth. And lastly, dear future: I'm ready.