The last blog post of the semester!? WHAT!? Crazy to think that Thanksgiving is this week and Christmas is right around the corner! I only have 4 weeks of student teaching left and will be leaving my home in Chicago even sooner! Wow how time flies!
I have super exciting news to share before I sign off for good…I finally got to go into school!! I mean there weren't any students there, but I was excited just to be in the school building and experience what a "normal day" of student teaching might have looked like.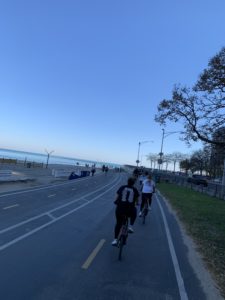 Let me share my day with you! The chilly morning walk is not the most pleasant and as it gets colder the walk seems longer, but it definitely wakes me up in the morning! I try to get to school by seven to get all set up and ready for the day obviously while drinking my coffee. I teach until 2:45, pack up my things, and back to my apartment I go for more lesson planning and homework.
I knew going into school without students would be weird, but it also left my heart feeling so sad. It is crazy to think that I have taught two different classes and built relationships with them, but I will never meet them in person. Having that empty feeling in me reassured me again that teaching is what I want to do. My time in Chicago has played out in a way I never would have imagined, but every day I am reminded that this was the right place for me this semester!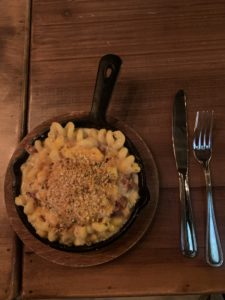 Now I know you are already thinking, what I am I ever going to do without Janae's food tour suggestions!? Rest assured, I have one last review for you. I promise any place you choose to eat in Chicago will leave you with a full stomach and a smile on your face! Alright so here it is, the last restaurant, Public House! It is a nice little walk to the river and has a variety of foods that are so good! I got the mac and cheese with bacon…OH MY SO GOOD! If you're a cheese lover like me, this is a must! You could even take the Divvy bikes to get there! These are all over Chicago and make going anywhere more fun!!
Thanks for following along on this crazy journey of student teaching COVID style. I hope you learned a few things about Chicago, what student teaching looks like, and of course some restaurants to try if you ever visit!
Happy Thanksgiving and Merry Christmas!
Janae