It is strange to look back and realize that I have been living in Chicago for an entire Semester. Before January, I had never been to this city before and now it has become a temporary home that will carry a piece of my heart for the rest of my life. These last few weeks have been spent making the most of the time we have left as well as greatly anticipating going home and seeing my family and friends. Here are a few fun top five lists from my time in Chicago:
Top 5 ways I grew professionally: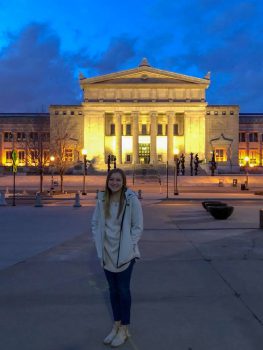 Confidence – I 100% grew in my level of confidence in managing simple office tasks like answering the phone all the way to major projects like event logistics for 1000 people.
Communication Skills – I got to see first-hand just how important it is to have clear communication across all parties involved. I was blessed to work in an atmosphere where communication was highly valued and made a priority.
Event Understanding – I had very limited experience in event management before this internship. Now I am leaving with a much deeper understanding of seating arrangements, financial reconciliations, registration management, and so much more.
Company culture – I have learned just how important it is to not only enjoy the work you are doing, but more importantly enjoy those you work with. Having a positive and strong company culture can make any day a joy.
Uncertainty – I have come to learn that being unsure of my exact plan is okay. Allow myself to have peace with what comes and know that vocation is not a destination, but truly a journey that is ever changing and progressing. Vocation is bigger than what we do to earn a living.
Top 5 personal highlights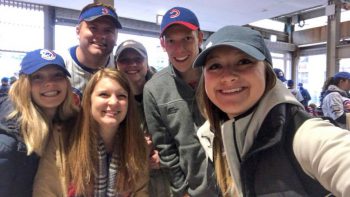 New Friends – The friends I have made here in Chicago are truly one in a million. I am so grateful for the life long friendships we have developed over these last few months.
Views – There is always something beautiful to see here in the city. One of my personal favorites was running along the lake front trail (this view definitely beats gravel roads and corn fields)
Future hopes – While I have loved the fast-paced life in the city, I know that long term I want to live in a small town. My internship also helped solidify my hopes to work in the development or event planning field.
Shopping – I am truly going to miss the easy access to an unlimited amount of shopping. Whether it is Michigan Avenue, State Street, or random local shops this city truly can't be beat.
Visitors – I have loved getting to share Chicago with both family and friends. It has been so fun to do all the touristy things and take in all the incredible sights.
Top 5 Food Stops: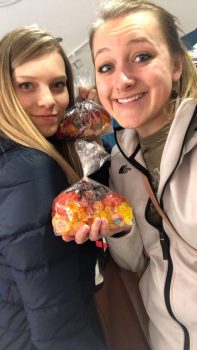 Jeni's Ice Cream
Hash House A Go Go
Dylan's Candy Bar
Pierre Gourmet/ French Market
Wildberry Pancakes
Top 5 Places to go: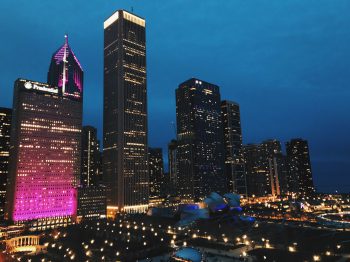 Restoration Hardware
John Hancock 360 observation deck
Wrigley Field for a Cubs game
Any Museums / aquarium / planetarium (but specifically the Field)
Millennium Park / Cindy's Rooftop
Overall, I have absolutely loved this experience and am so grateful to have had the opportunity to spend this last semester in Chicago. It's time to say goodbye to this wonderful city, but I can do so know that I am leaving a better person professionally, personally, and spiritually. I will definitely be leaving a piece of my heart in Chicago, but I'm excited to head back to the land of the Dutch.
XOXO -J