Hello, world!
So much has happened since I last updated two weeks ago!
The weather has gotten crisper, the sun is setting earlier, and spooky season is upon us! It's quite fitting that Halloween-time converges with the scariest aspect of a student teacher's experience: The submission of their edTPA! [lightning strikes] [distant screams]
Okay, maybe it's not all that terrifying.
For those who are unfamiliar with the edTPA, it's a performance assessment/teaching portfolio that is submitted for scoring every two weeks. About 41 states require this or a similar assessment to grant a candidate the license to teach. All of us student teachers here at Chicago Semester have been working hard on our own individual submissions, meeting at our downtown office to work on the individual parts of the assessment throughout these six weeks.
If you've been following the news, you are probably aware that the Chicago Teachers Union is on strike. Readers, if you'd like more information about the strike specifically, Google is your best friend. You may be wondering, "How are those of us student teaching at Chicago Semester affected?" Well, the strike bought us a little bit of extra time to work on our edTPA portfolios. We spent Thursday hard at work, fine-tuning our commentaries and editing our teaching videos. It was highly productive and I personally appreciated the interruption to our regularly scheduled programming.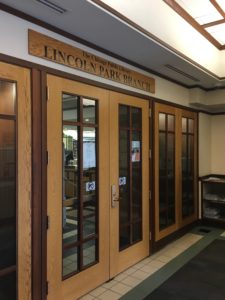 On Friday, we had the day to ourselves. I took the opportunity to work on as much of the edTPA as possible. Chicago has plenty of different places to study, and I love a change of environment. I started my day at the Chicago Public Library's Lincoln Park Branch. The public libraries here in Chicago are great. They offer free Wi-Fi, plenty of seating, natural light, and a quiet atmosphere to study without having to buy a cup of coffee first!
The past couple of days, the Chicago Semester student teachers have been in private schools (not affected by the strike) observing classrooms and gaining more resources for working with children in an educational setting. It's been a whirlwind of a week, as you can probably tell!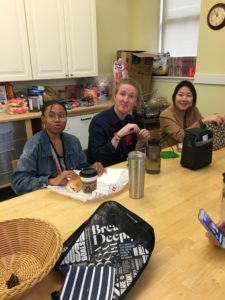 I'd love to stay and chat, but the edTPA isn't going to write itself!
Until next time,
Peace!