Blog #3
Well Hello My beaTEAful blog pals!
On this Autumn day in Chicago, I found myself walking to go grab coffee (classic Mikaela) and
admiring the colors on the trees while the sun beamed down on the crisp air by the lake. It is
moments like these that I pause and take in every bit of wonder this city allows me to
experience.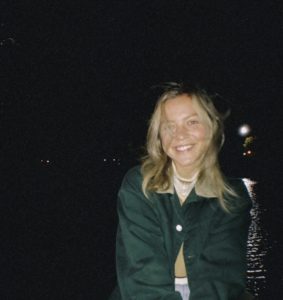 Coming into this semester, I had a lot of questions about what my life would look like. Was my internship going to be remote? Would I find friends? What in the world would I be cooking for dinner? Is dinner and supper the same thing, or is it different? With this being a unique year living in "Covid Times" and the election coming up, there was a lot of me that wondered how this semester was going to pan out.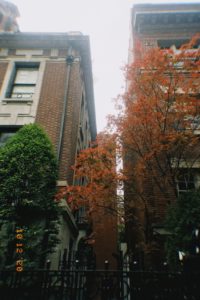 Since moving here, I have gotten the chance to find an immense amount of community. Our program directors have come up with amazing events for us. We have gotten opportunities to experience art and food all around the city. This weekend we went to a poetry event in Humboldt Park, where we heard from several artists who performed different theatrical readings for us.
I have found community at my internship at Subletinn, with supervisors who have invested time in making sure that I am reaching my career goals. We are able to work together in a partially remote environment. They have helped me walk through each frustrating moment while I learn how to put ads on Facebook and design Squarespace blogs. I could not ask for a better place to learn from my mistakes.
After a long week of learning different marketing platforms, I treated myself to "Desert In A Box" shout out to Uber Eats. I enjoyed a visit from my parents, with a much-needed grocery run to Trader Joe's. I can confidently say I had the best day in Chicago; I went on a happy walk with Kelsey (one of the Chicago Semester employees) followed by watercolor paintings and good conversations on the beach with my friend Maren.
So I guess you could say a lot of my questions were answered. Although peanut butter toast is still my go-to dinner/supper plan, I have found my way to conquer and rest in the unknowns that I had. In just a few short months I have gotten the chance to enjoy, laugh, and as always, drink a lot of coffee. Today my photos today are sponsored by an October walk in Chicago.