Hello and greetings from my cozy Canterbury Court Apartments!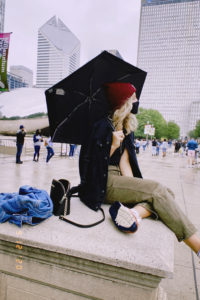 Here's my five second introduction. Don't worry I made sure it was five seconds. I am Mikaela and I am a senior studying Business and Communication at Dordt University (4.73 seconds to be exact). Today I find myself looking out to the beautiful city lights of Chicago listening to live music outside of my apartment. I can hardly believe I am here! I chose Chicago Semester through hearing great stories from friends and classmates that had gone through the program. So that, my friend, is why I am here for you! To give you stories and lessons I learn this semester and share all the tea about life in the city. A tea-guide if you will.
When I was growing up my mom would have us share our highlights of the day. In honor of my beautiful mother, I am going to put a twist on her dinner games and turn it into Chi-highs while I share some of the highlights from my experience thus-far!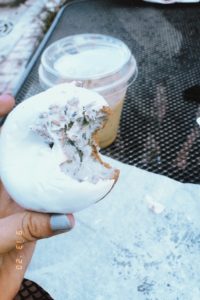 Chi-High #1: The museums! I have loved getting to nerd-out over the Chicago History Museum and the Shedd Aquarium! All of my Finding Nemo dreams came true getting to explore different
sea-life exhibits!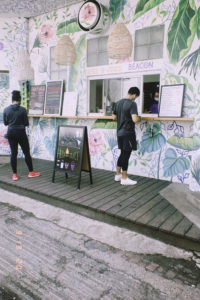 Chi-High #2: My internship through the Chicago Semester Program. I am interning with a company called Subletinn. Not only are there two great thrift shops and a fabulous coffee shop near by, but I have been learning so much about digital marketing. I have even got to launch my
first advertisement on google! *Self High Five*
Chi-High #3: Chicago food is so good. Literally so. good. Besides the pizza that this city is so famously known for, there are loads of different options to explore. My favorite places I have tried so far has been Beacon Donuts and Carmin's Italian Restaurant just down the street.
Now that I've got your stomachs growling, I'll let you go and grab a snack. If you have stuck with me through this first blog post, all I can say is I am so happy to have you here. Welcome to the tea club.
-Mikaela Van Soelen