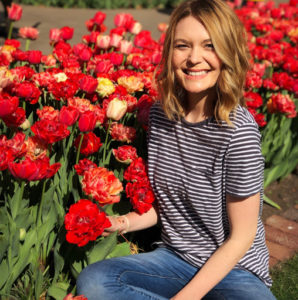 Hello! I'm so glad you've stumbled across the Chicago Semester Student Teaching blog. This semester I will be sharing with you all things surviving student teaching and a whole lot more. So stick around and get comfy – it's going to be a fun ride!
My name is Sarah Stephan. I am from Fulton, Illinois – a small town right on the Mississippi river. I go to Central College in Pella, IA (basically a college in the middle of a sea of endless corn fields). Pella is best known for its fun Tulip Time festival, delicious pastries, and huge windmill – it's all very Dutch. Central College has given me many amazing experiences. I've been able to travel internationally twice with different signing groups, volunteer at a refugee center in Des Moines, dive deeper into my passion for sustainability and global citizenship, and most recently, move to a big city!
Even though I've only ever lived in small towns, I've always considered myself to be a "city person." The opportunity to live in the heart of Chicago for a semester and to student teach in an urban school was not something I could pass up. I love the business, the people, the diverse culture, the great food, the art/theater presence, and the fact that there is a Target and Trader Joes within WALKING DISTANCE of my apartment (it's truly dangerous).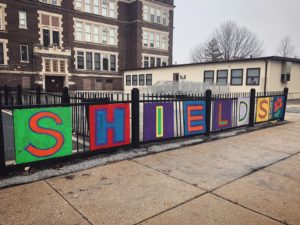 My student teaching placement is very unique and unlike any school I've ever taught in. Shields Elementary School in Brighton Park is a PK-4th grade school, serving about 650 students. It's students are 97% Hispanic,  97% low income, and 45% of students have limited English skills. My students are honestly all amazing. They are fun, kind, and so eager to learn! I can't wait to share more about student teaching and Chicago living with you. Until next time:) XOXO
PRO TIP #1
It's 9pm on a school night and all you want to do is sleep, BUT staying up just a few more minutes to pack your lunch, pack your bag, and set out your outfit for the next day will be so worth it! Trust me… your morning self will thank you later.