Final Thoughts
I am now on my final week of student teaching and I will be observing classrooms in Cooper, another public school, and my own class for the rest of the week. I cannot believe that I am almost done and that I could have my own classroom this fall!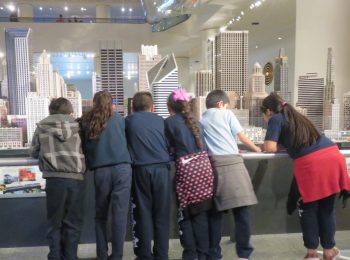 This past week I had more opportunities to relax and socialize with my students because I wasn't in full control and constantly lesson planning. On Friday, we took all of the 4th graders to the Museum of Science and Industry. My group explored two exhibits:  You: The Experience and Storms since they had learned about the human body and natural disasters in science. It was a great opportunity to teach my students in a different setting and get to know them better.
I also have had more time to socialize with my family and friends. Over spring break, I went back to Monmouth to see my friends in the musical, Meet Me in St. Louis. I also attended job fairs, participated in professional development, and sat for interviews, as well as spending time with my family, and catching up on sleep. It was a perfectly timed break since it was right after I had finished full-time teaching!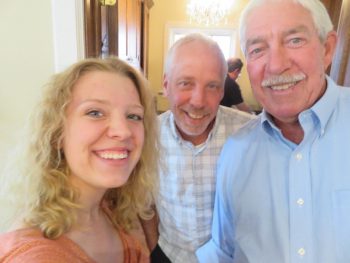 In a few weeks, I will graduate and continue to apply for jobs in Chicago and closer to home.  I hope to have my own classroom in the fall and to continue working with Spanish speaking students. As I look back on my student teaching experience, I realize that my biggest takeaways were learning to be flexible and professional. I learned flexibility because I worked closely with my cooperating teacher, my students had an assortment of needs, and I was learning what it took to be a teacher. I also learned professionalism because I worked in collaboration with the staff and administration on a regular basis, attended job fairs and interviews, and I wasn't constantly surrounded by my peers. I was seen as a leader for my students and a peer to the staff at my school. Before student teaching, I hadn't had many opportunities to regularly practice being flexible and professional and I don't think I would have practiced them to this extent if I hadn't participated in Chicago Semester. Which brings me to my next point –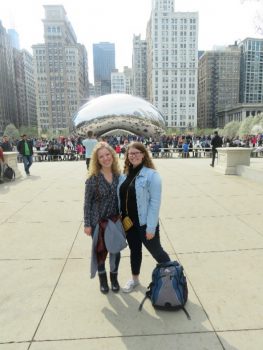 If you are considering Chicago Semester, DO IT! I was amazed at the opportunities I was given this semester:
Constant support and feedback from my supervisor Lisa Hensey (She is amazing!)
Tickets and information for free events in Chicago
Resources for professional development and job fairs in Chicago
An amazing group of diverse, dedicated, and supportive student teachers
Chicago Semester has pushed, prepared, and supported me towards my goal of working in Chicago Public Schools. I have become a stronger teacher and person due to my experience this semester and the people I have met. I am so thankful for this experience and I hope that my adventure inspires others to take advantage of it as well!