It was the summer of 2001, and I was six years old. My mom had taken my younger brother and I to the Museum of Science and Industry in the beautiful south side neighborhood of Hyde Park. I recall being in awe not only of the lush greenery that surrounded us but also of the bungalows and two-flats; some very ornate and others simple in their design. It was so different from my southwest suburban hometown of Palos Heights, Illinois in virtually every way, and because of this I found it so fascinating. This is my first memory of Chicago, and while it didn't happen in the downtown Loop, a curiosity and appreciation for city life blossomed in me on that summer day that has only continued to grow since. I remember thinking, This is where I'm going to live someday. I'm home.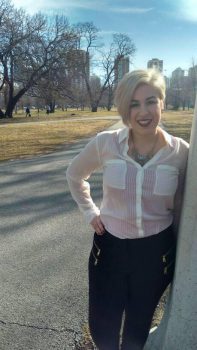 When I found out about Chicago Semester, I was so excited because I knew I would finally get the opportunity not only to do just that but also to intern at an amazing place for my senior practicum. I've been interning with Health & Disability Advocates (HDA), a social services organization that educates mental health professionals, victim advocates and community members on the health and mental health needs of veterans and military service members. I've played a large role in creating and researching for our training events, as well as had countless networking opportunities within the mental health field. In addition, I've been able to utilize my interest in writing to my advantage, both writing for HDA's monthly newsletter and numerous public fact sheets on issues ranging from types of effective mental health treatments to how citizens can get involved in local legislative processes.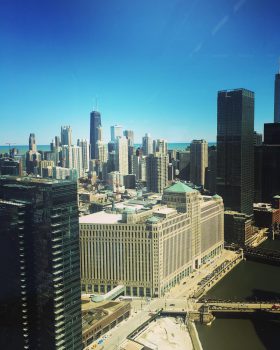 As the semester comes to a close, I can say that I thought I knew Chicago pretty well, and it turns out that I hadn't. I've gotten to know it and its people so much better through my internship and even my daily experiences. Throughout the semester, I've also seen numerous plays and shows, ranging from watching a fantastic performance by the Malpaso Dance Company of Havana and Columbia College to the Chicago Symphony Orchestra. I've also had the chance to explore parts of the city I'd never been to before with the accompaniment of my wonderful roommates and new friends I've had the privilege of getting to know this semester.
Following my graduation from Taylor University with my BSW next month, I plan to stay as I pursue my Master of Social Work (MSW) with a Mental Health concentration and ultimately a counseling career at Loyola University Chicago (LUC). Having lived in and experienced the city for the past four months, I definitely feel more confident in taking this next step. I am so grateful for the incredible opportunities and community that Chicago Semester has provided me with, both of which have and will continue to benefit me well into my future.