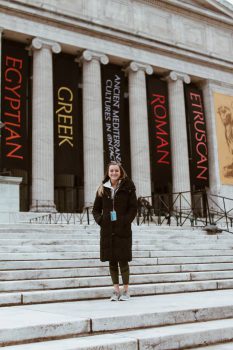 Hi there, I'm Jennie Droog. I am a junior at Dordt College studying business with an emphasis in marketing and minor in accounting. If asked to describe myself, you would quickly realize that I am probably one of the most typical "small town" girls you'll ever meet. I call the beautiful northwest corner of Iowa my home, specifically the town of Orange City. Orange City is a small Dutch community with about 6,000 people, so you might be wondering what I'm doing spending an entire semester in a city full of 2.7 million people?
Well, I chose to come to Chicago for many reasons. Those reasons include traveling to new places, learning more about our diverse world, growing both spiritually and socially, and hopefully learning valuable educational and vocational skills.
When looking into the program, I knew an internship experience like this would be so valuable to my future career. This semester I have the pleasure of working with the Women's Board of The Field Museum. The Museum itself, built in 1921, is amazing and truly something you need to see with your own eyes.
From day one, I hit the ground running and the fast-paced work is a perfect fit! We are currently in the planning process for two major events coming up. Which means countless meetings, phone calls, spreadsheets and RSVP tracking. Overall, I have absolutely loved every minute of it so far … well, maybe not every minute. I did spend two days printing, folding, stuffing, and sending out over 200 sponsorship letters. 😉 But regardless, it has already proven to be a great learning experience, and I am excited to see how it will grow and prepare me for my future.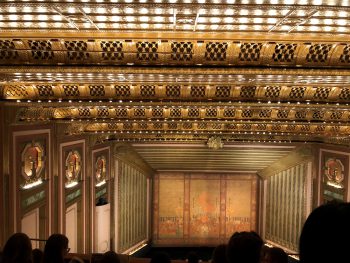 Outside of work life, I have been enjoying the many places and events there are to explore. Last week Saturday night, we had the unique opportunity to attend the lyric opera. It was a once in a lifetime experience. The building was beautiful, and the voices were incredible. It was so fun to be immersed in that culture for a night. Surrounded by people dressed up for a night of listening to something so powerful is a memory I won't forget.
When I can find some free time, I have had the joy of exploring many neighborhoods, doing plenty of shopping, and trying lots of great food. I recently spent a weekend exploring the Wicker Park and Bucktown neighborhoods. It is so neat to me that you have 77 different and diverse communities all making up one big city. We had so much fun walking around on a beautiful day. The best part was discovering neat local shops and of course making at stop at Jeni's homemade ice cream.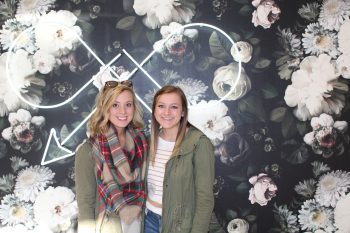 There is never a lack of places to go or things to check out. Chicago has so much to offer and I have just barely scratched the surface. I am anxiously awaiting all the adventures and experiences to come over the next three months.
If you're in the area or itching for some time away come pay us a visit. Or as we say in Dutch, breng ons een bezoek! I promise you won't be disappointed in all that Chicago has to offer.
XOXO