A Life-Changing Experience in Chicago
Ande'Marie Green '20 first learned about Chicago Semester in a sophomore education course at the University of Mount Union (OH). She knew that the opportunity to teach in Chicago through Chicago Semester would be extremely valuable for her professional journey as a middle-school educator. She felt drawn to the rich diversity that the Chicago Public School system would provide and looked forward to learning from the community of fellow student teachers and professors.
In late August, Ande'Marie moved to the city and began a week of orientation with her program peers and fellow student teachers. She met her cooperating teacher from John A. Walsh Elementary School and learned the virtual system she'd be using to teach. On September 8, she welcomed students to the online classroom.
Getting creative with virtual teaching
John A. Walsh Elementary is located in the Pilsen neighborhood on the Southwest side of the city. Ande'Marie works with 6th through 8th graders teaching math and science. The way she sees it, the fact that the classes are virtual allows her to enrich her teaching skills in creative new ways. "We need different strategies to communicate and make things work. It will equip me to be prepared for change, because this may not be the last time we do this."
Even while teaching online, Ande'Marie sees a real opportunity to make an impact in the lives of her students, something she has known she was always called to do. To do this, Ande'Marie wants to help her students find their own unique voices, so that they feel empowered to share their life stories and engage in their Chicago communities.
Committed to engaging and connecting
Ande'Marie is deeply committed to engaging in her community, too. Prior to moving to Chicago, she organized and led a Black Lives Matter protest in her hometown of Alliance, OH, where the event drew over 300 people. "It was peaceful and engaging, and to see my small community behind me made me feel good," she said.
The experience reinforced her resolve to expand her horizons, speak up for change and connect with people in a different environment. "I'm glad to be in Chicago and do this on a grander scale… It will be exciting to share this connection with more people who look like me and relate to me. Our lives matter too."
The experience of a lifetime
Ande'Marie is confident Chicago Semester will give her a new outlook on teaching – and on life. "Experiences are our best teachers. This is an experience I will remember for a lifetime. It will forever impact how I teach, and how I communicate with my community, my students, my peers and my future employer," she said. "Without this program, I wouldn't be in Chicago. Chicago Semester puts people in places where we can make a difference."
Contribute to Chicago Semester now so future students like Ande'Marie can have a life-changing experience in Chicago. Your gift will support programming for students as part of the Chicago Semester Fund.
The Chicago Semester Fund
This fund benefits the entire Chicago Semester program with a specific focus on supporting life-changing opportunities for students as they pursue their vocational callings, emerge as professionals and faithfully engage their communities.
How does your gift make a difference?
Your gift contributes to our work with students in three areas.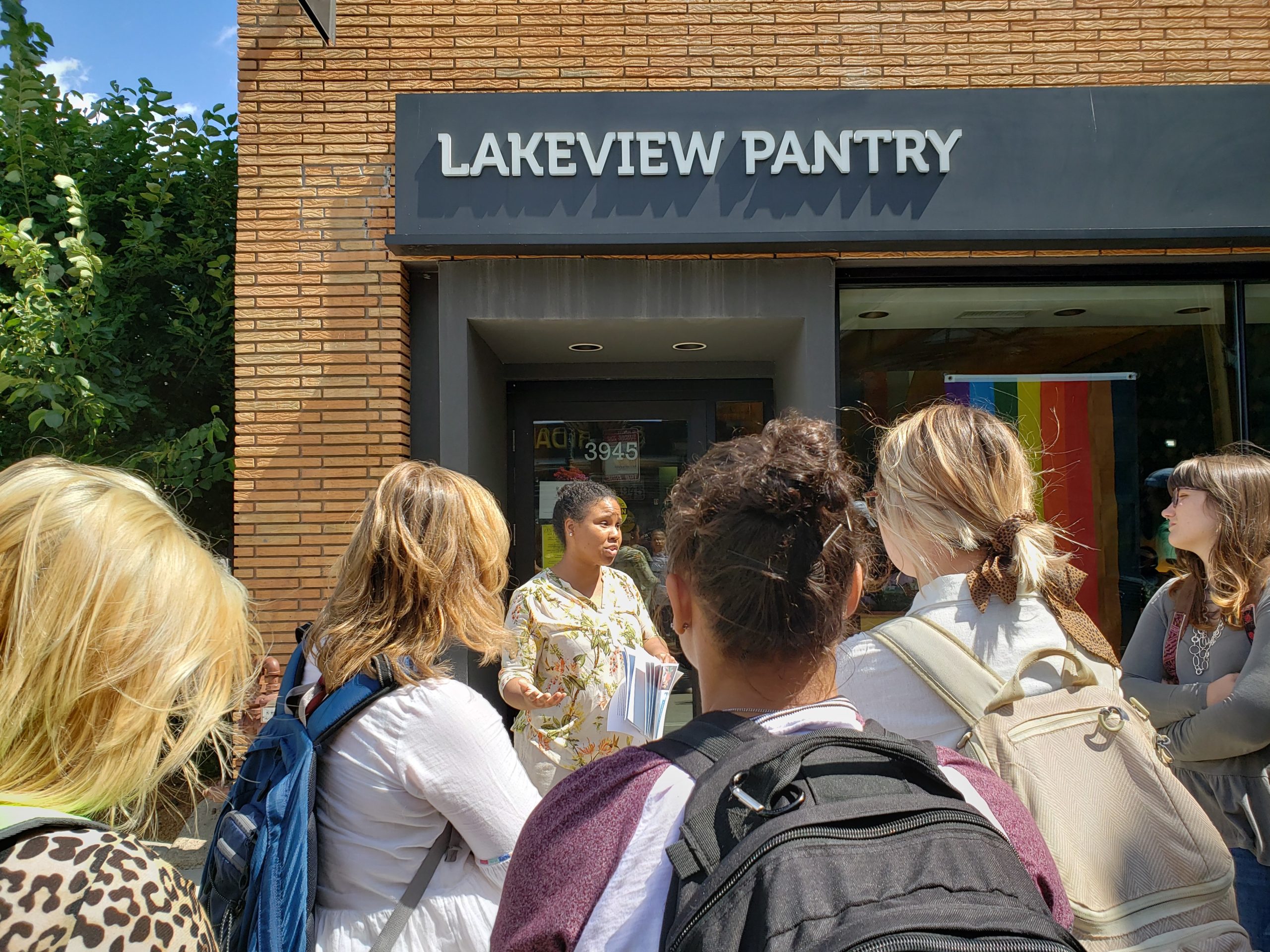 Chicago Semester walks alongside students as they pursue their vocational callings. While many students' callings have been nurtured on their home campuses, Chicago Semester provides the opportunity to pursue these callings in a dynamic new context.
This work begins when Chicago Semester staff connect individually with each student to discuss internship options. Once an internship site has been chosen, Chicago Semester engages students weekly through a professional seminar course that gives opportunities to engage and reflect with peers and professors. With an 11:1 student to faculty ratio, staff were able to host over 500 one-on-one meetings with individual students last year, providing guidance and support for students living out their vocational callings.
Students also choose from a wide variety of elective courses designed to explore broader perspectives on urban issues, systems and institutions in the city. Students thrive as they explore these perspectives, often leading them to further consider or confirm their vocational callings.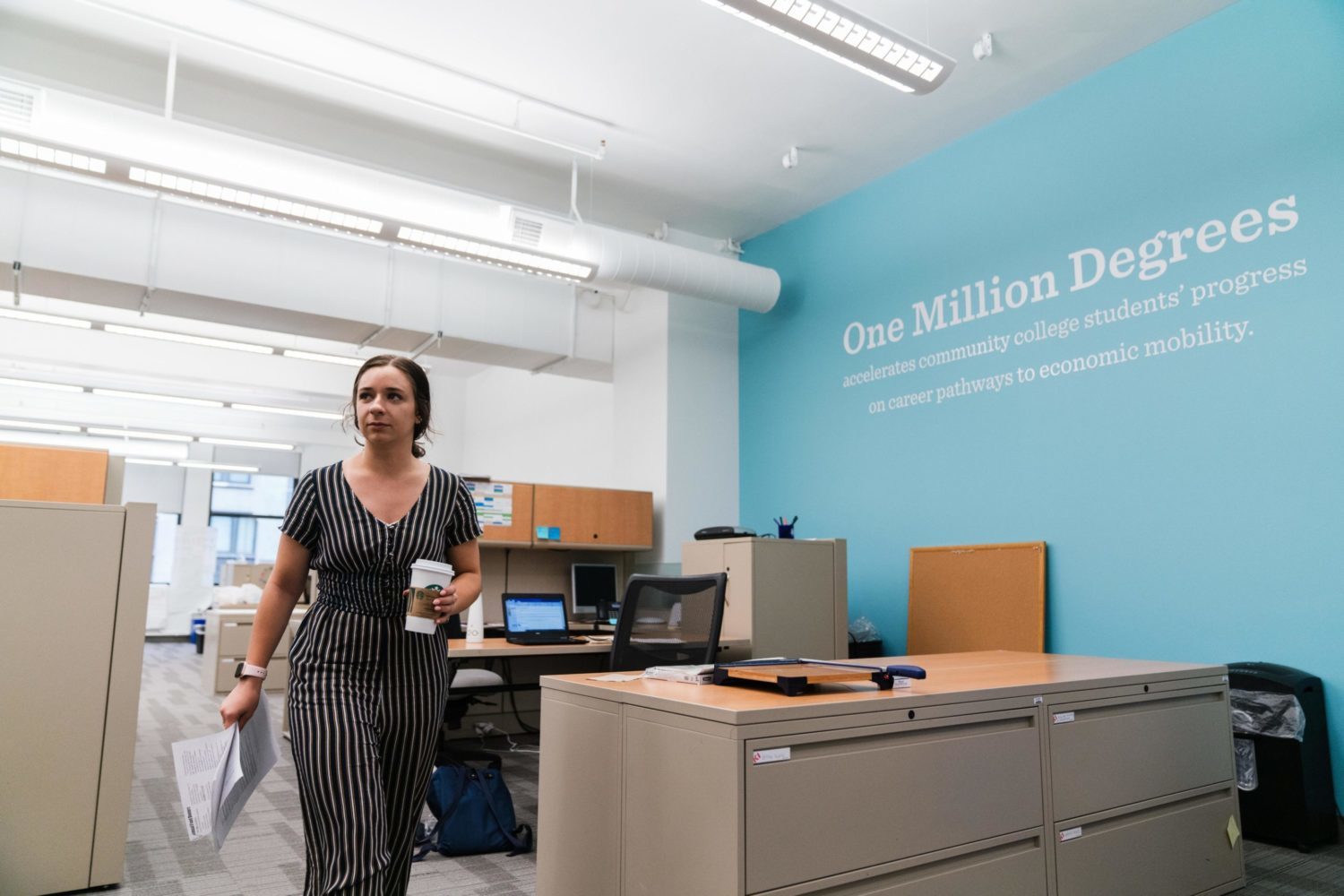 Chicago Semester equips students to emerge as professionals. Each student receives one-on-one mentorship from an internship site supervisor. This supervisor is committed to helping the student develop, guided by student-designed learning goals. In addition, Chicago Semester offers professional development workshops to students on topics including interviewing, networking and job searching skills.
Over 90% of our alumni last year demonstrated proficiency or excellence in professional qualities that prepare them for success in the workplace, and alumni scored 50% higher than the average college graduate on proficiency in professional skills (based on Chicago Semester internship supervisor scores from 2019-2020 and a national survey of hiring managers commissioned by the Association of American Colleges and Universities).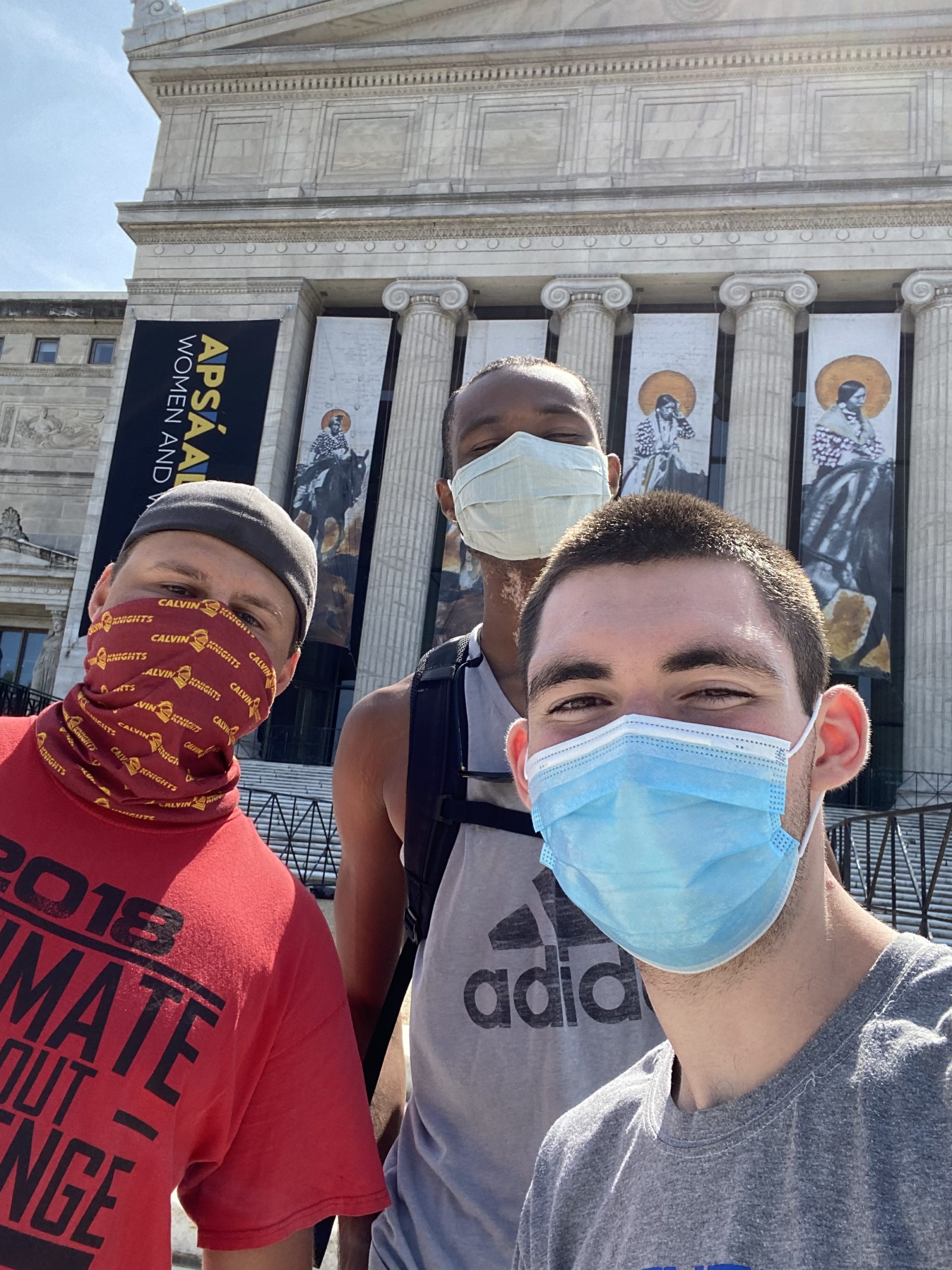 Chicago Semester prepares students to faithfully engage their communities. Through neighborhood visits, field trips and cultural events, students are encouraged to discover the histories and realities of the city, challenged to recognize injustices and how we perpetuate them, and invited to advocate for and work toward redemptive hope.
When students first arrive in the city, staff introduce these calls to action through the program's orientation workshops, posing questions like "What does it mean to be a good neighbor in Chicago?" All students get the opportunity to address this question through the Citizenship Assignment which prompts them to contribute to social justice in their communities and reflect on the experience. Last year 70 students engaged in service learning or volunteerism with organizations such as Breakthrough Urban Ministries, Plant Chicago, Fourth Presbyterian Church and more.
These assignments and invitations provide students with the opportunity to acknowledge a hopeful narrative of God's presence in the city and explore how they might continue serving their own communities of place outside of the program.
Read more about how your support impacts Chicago Semester students by reviewing our 2020 Impact Report. Your support makes an impact on every student in Chicago Semester. Join us in this life-changing work today.