Health, Applied & Computer Sciences
Chicago is home to some of the most well-regarded hospitals, clinics and laboratories in a variety of health and applied science fields. Intern at the Shirley Ryan AbilityLab, assisting people trying to relearn how to walk after a traumatic accident or work with patients at UIC's outpatient occupational therapy clinic. Or, simply experiment at a site of your choosing, working in a chemistry lab, community health clinic or urban agriculture site, gaining experience in a field that you may wish to pursue.
FYI
Chicago's Shirley Ryan AbilityLab is a global leader in rehabilitation. Experience firsthand the impact of their impressive work through Chicago Semester.
Site Highlight
Field Museum
The Field Museum is a forward-thinking scientific leader on a mission to explore, protect and celebrate nature and culture. The Field Museum conducts groundbreaking research across the globe while maintaining one of the world's largest collections of artifacts and specimens, used to inspire discovery, spark public engagement with science and uncover solutions for a better world. Students interning here work in a variety of departments, from HR to Exhibition Design to the Mammals Division.
Site Highlight
Shirley Ryan AbilityLab
The Shirley Ryan AbilityLab is a world-recognized research and rehabilitation hospital dedicated to providing the highest quality patient care with the best outcomes through integrated research, scientific discovery, training and education. Students working here have the opportunity to serve in the Adaptive Sports & Fitness program, gaining experience in sports program/event management, adaptive sports and recreational sports.
Internship Placement Process
Submit your program application, references, resume, transcript and essay responses to Chicago Semester.

We review your materials, work with you collaboratively to create a polished resume ready for professional review and send these to potential internship sites.

You interview with potential internship sites and prioritize which opportunity is the best fit for you.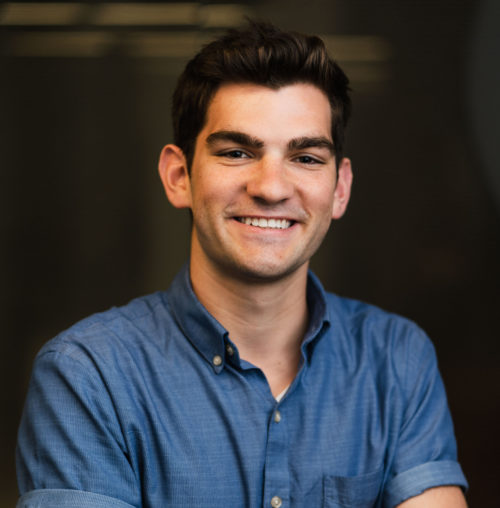 Hear from a Health & Applied Sciences Alumnus
"The internship required me to research and observe dental offices in Chicago and recent healthcare news... I wanted this internship because it allowed me to experience entrepreneurship, a skill I may need as I become a dentist. It also allowed me the opportunity to break outside of my professional comfort zone with networking and communication, and I believe these skills will help me no matter where I go. "
– James Beyer
Class of '19, Internship at Healthclx
Professional Seminars and Courses
Professional Seminar (Interdisciplinary) - Fall, Spring and Summer
This field education internship experience provides hands-on practice in the knowledge and skills learned in major courses. You will develop a learning contract for focused areas of development and learning, and be mentored and supervised at the site by professional staff with experience in the area of practice. You will also be supervised by Chicago Semester staff through a weekly professional seminar course and through midpoint and final site visits.
Arts in the City - Fall and Spring
This course investigates urban cultural life as reflected in the arts of Chicago. We will attend plays, concerts and movies, and visit art galleries. We will process these experiences through readings, lectures and classroom discussion as we explore how Christians engage culture.
Diversity and Inequality: Engaging Chicago Cross Culturally - Fall, Spring and Summer
This course introduces the culture, history, assets and challenges of Chicago neighborhoods. We will examine our own social and cultural locations, and compare and contrast how our stories are similar to or different from the Chicago racial and ethnic landscape.
Social Justice - Fall and Spring
This course will introduce you to major streams of social justice thought, including the history of the criminal justice field and contemporary movements for social justice. We will examine the role of race, poverty and inequality in people's experiences of the criminal justice system in the U.S. As a class, we will discuss how marginalization, segregation and the lack of access to social resources influences people's experiences of justice. We will also explore two major issues related to justice: mass incarceration and mass eviction. Finally, through conversations and visits with practitioners, advocates and organizers we will look at models of restorative justice and how communities address issues related to injustice.
Values and Vocation: Reflections on Work and the Common Good - Fall and Spring
This course explores the concept of vocation from a variety of perspectives. Drawing on readings from religion, theology and sociology, we will examine the ways in which we discern our calling in light of our responsibility to engage the common good. We will also look at social structures that impact work and family life (gender, race, religion and class) and how they might shape our understanding of vocation.