Marketing & Communications
Chicago is a marketing and innovation hub in the Midwest. If you're interested in the fields of marketing and communications, you could find yourself creating PR materials, running social media platforms or planning events for sites as diverse as LW Branding, Easterseals and the Magnificent Mile Association.
FYI
As social media continues its global rise, so do the social media posts from the top companies in Chicago. Be part of creating content for one of these firms through Chicago Semester.
Site Highlight
Streetwise
StreetWise magazine is socially conscious and Chicago-centric, dedicated to raising awareness of the impact of poverty and homelessness in Chicago, across the nation and around the world. The editorial staff works hard to provide intriguing articles about today's important issues as well as entertaining articles to enhance the reader's daily life. Students working here develop and polish journalism skills through writing content, conducting interviews and assisting with editing.
Site Highlight
Magnificent Mile® Association
The Magnificent Mile® Association is a private, non-profit membership organization with a mission of preserving, promoting and enhancing one of Chicago's most unique, multi-use neighborhoods. In addition to international marketing and planning popular consumer programming year-round, the Association also serves its members with district planning and beautification and incomparable networking opportunities. Students here will gain experience with marketing, writing, planning events, managing social media and more.
Internship Placement Process
Submit your program application, references, resume, transcript and essay responses to Chicago Semester.

We review your materials, work with you collaboratively to create a polished resume ready for professional review and send these to potential internship sites.

You interview with potential internship sites and prioritize which opportunity is the best fit for you.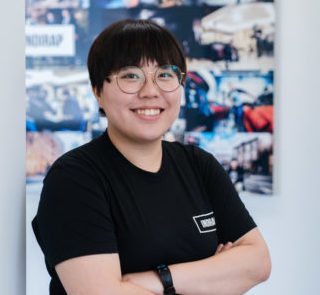 Hear from a Marketing & Communications Alumnus
"I got to learn so much from my internship which helped me set some challenges and goals to build up my future career. I got to practice and increase my knowledge of different video editing and animation creation. I got to learn a lot of how marketing, especially content creation, works. This was a great opportunity to learn far more than what I have expected "
– Haemi Kim
Class of '21, Internship at Indirap
Professional Seminars and Courses
Professional Seminar (Interdisciplinary) - Fall, Spring and Summer
This field education internship experience provides hands-on practice in the knowledge and skills learned in major courses. You will develop a learning contract for focused areas of development and learning, and are mentored and supervised at the site by professional staff with experience in the area of practice. You will also be supervised by Chicago Semester staff through a weekly professional seminar course and through midpoint and final site visits.
Arts in the City - Fall and Spring
This course investigates urban cultural life as reflected in the arts of Chicago. We will attend plays, concerts, movies, and visit art galleries. We will process these experiences through readings, lectures and classroom discussion as we explore how Christians engage culture.
Diversity and Inequality: Engaging Chicago Cross Culturally - Fall, Spring and Summer
This course introduces the culture, history, assets and challenges of Chicago neighborhoods. We will examine our own social and cultural locations, and compare and contrast how our stories are similar to or different from the Chicago racial and ethnic landscape.
Social Justice - Fall and Spring
This course will introduce students to major streams of social justice thought, including the history of the criminal justice field and contemporary movements for social justice. We will examine the role of race, poverty and inequality in people's experiences of the criminal justice system in the U.S. As a class we will discuss how marginalization, segregation and the lack of access to social resources influences people's experiences of justice. We will also explore two major issues related to justice: mass incarceration and mass eviction. Finally, through conversations and visits with practitioners, advocates and organizers we will look at models of restorative justice and how communities address issues related to injustice.
Values and Vocation: Reflections on Work and the Common Good - Fall and Spring
This course explores the concept of vocation from a variety of perspectives. Drawing on readings from religion, theology and sociology, we will examine the ways in which we discern our calling in light of our responsibility to engage the common good. We will also look at social structures that impact work and family life (gender, race, religion and class) and how they might shape our understanding of vocation.