Social Work
Chicago offers endless possibilities for social work field placements in numerous settings at both the Bachelor's and Master's levels. The city is a dynamic hub for social change and social work pioneers - its densely populated environment offers an opportunity for you to work with a variety of different groups, ages and ethnicities. Field experiences include working with child welfare organizations such as SOS Children's Villages, refugee resettlement services through Heartland Alliance, homeless shelters, schools, residential treatment centers and services for the aging, to name just a few. You will work in collaboration with Chicago Semester staff to find an agency in your area of interest that is a great fit for you and also meets your home college requirements.
FYI
Graduate students who have advanced standing status with Dordt University's online Master of Social Work (MSW) program are now eligible to participate in MSW: Chicago, a partnership between Dordt and Chicago Semester. Learn more here- https://www.dordt.edu/msw-chicago
Site Highlight
New Moms
For more than 35 years, New Moms has been a leading Chicagoland agency dedicated to interrupting the cycle of poverty. The agency offers supports to young mothers in the most important areas of family life – stable housing, job training and family support. Students serving internships here have the opportunity to work with young moms training for the workforce, assisting with employment skills and case management.
Site Highlight
Heartland Alliance
Heartland Human Care Services is the human services partner of Heartland Alliance. With roots tracing back to 1888 and the Jane Addams Hull House movement, HHCS currently impacts nearly 500,000 individuals and families with its services annually, offering a continuum of programming that moves individuals from crisis to stability and on to success. BSW students here will serve the Refugee & Immigrant Community Services team who partners with refugees, asylees, immigrants and survivors of trafficking to address their needs by connecting them to their new community, providing education and employment services and the help they need to succeed in their new country. 
Internship Placement Process
Submit your program application, references, resume, transcript and essay responses to Chicago Semester.

We

 

review your field and population interests, and collaborate with you to find the best match in one of Chicago's many social service organizations, agencies and non-profits.

You interview with potential internship sites and prioritize which opportunity is the best fit for you.
Questions?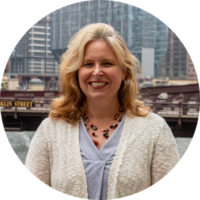 Ask Rebecca Burwell, PhD,
our Director of Academic Programs and Student Life
Do you have a question about what you see on this page? Let me know. I would love to talk about how to make Chicago Semester possible for you!
Read Rebecca's Bio

➝
Say Hi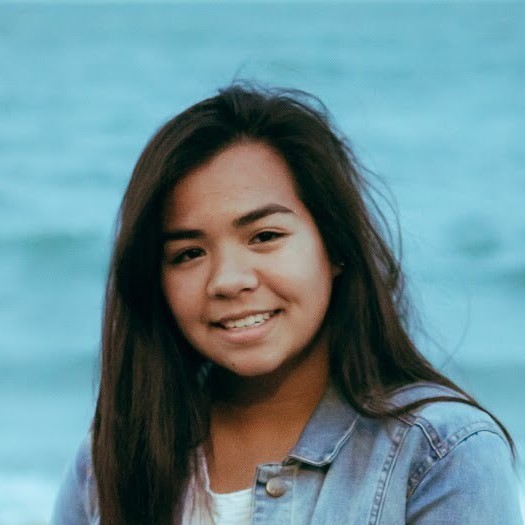 Hear from a Social Work Alumnus
"This semester played a large part in affirming that I am entering a field of study/work that I am passionate about and good at. I learned a lot about the justice system and how I can make a different to it at different levels – and the social issues that are prevalent throughout it are something I look forward to working toward changing in the future. "
– Marilyn Nguyen
Class of '21, Internship at Lawndale Christian Legal Center
Professional Seminars and Courses
Social Work Professional Seminar - Fall and Spring only
This course provides the opportunity to apply previous classroom learning to actual social work practice situations. You will engage in professional social work roles in an agency setting to gain a better understanding of the meaning of professionalism, social policy, diversity, cultural competence, professional ethics, work with a client system and community engagement from a generalist practice perspective.
Arts in the City - Fall and Spring
This course investigates urban cultural life as reflected in the arts of Chicago. We will attend plays, concerts, movies, and visit art galleries. We will process these experiences through readings, lectures and classroom discussion as we explore how Christians engage culture.
Diversity and Inequality: Engaging Chicago Cross Culturally - Fall, Spring and Summer
This course introduces the culture, history, assets and challenges of Chicago neighborhoods. We will examine our own social and cultural locations, and compare and contrast how our stories are similar to or different from the Chicago racial and ethnic landscape.
Social Justice - Fall and Spring
This course will introduce students to major streams of social justice thought, including the history of the criminal justice field and contemporary movements for social justice. We will examine the role of race, poverty and inequality in people's experiences of the criminal justice system in the U.S. As a class we will discuss how marginalization, segregation and the lack of access to social resources influences people's experiences of justice. We will also explore two major issues related to justice: mass incarceration and mass eviction. Finally, through conversations and visits with practitioners, advocates and organizers we will look at models of restorative justice and how communities address issues related to injustice.
Values and Vocation: Reflections on Work and the Common Good - Fall and Spring
This course explores the concept of vocation from a variety of perspectives. Drawing on readings from religion, theology and sociology, we will examine the ways in which we discern our calling in light of our responsibility to engage the common good. We will also look at social structures that impact work and family life (gender, race, religion and class) and how they might shape our understanding of vocation.