Education
Students majoring in Elementary, Secondary, Middle, PreK, K-12, and/or Special Education may fulfill their state licensure requirements through the Chicago Semester program. Chicago Semester students are placed in either Chicago Public School (CPS) or private school classrooms with outstanding mentor teachers committed to urban education. During the student teaching internship, the intern gradually assumes the full responsibilities of the cooperating teacher. Students interested in careers in education-related services, organizations, and settings other than K-12 classrooms have a wide range of placement options depending on their minor and area of interest. They will apply knowledge and skills learned in coursework and field experiences to education settings such as museums, libraries, churches, community organizations, etc., in Chicago. Students develop a learning contract for focused areas of development and are mentored and supervised at the site by experienced professional staff.
FYI
Chicago is a world-class city with a diverse population and a wide variety of schools and other organizations that provide an array of internship opportunities. No matter your career goal, Chicago Semester will work with your home college to meet your interests, and educational requirements and help you to grow in your confidence and abilities as you gain real-world experience.
Internship Placement Process
Submit your program application, educational references, resume, transcript, and essay responses to Chicago Semester.

We review your college's requirements/recommendations to find a quality placement that matches your skills and interests.
Questions?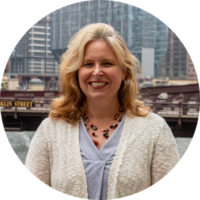 Ask Rebecca Burwell, PhD,
our Director of Academic Programs and Student Life
Do you have a question about what you see on this page? Let me know. I would love to talk about how to make Chicago Semester possible for you!
Read Rebecca's Bio

➝
Say Hi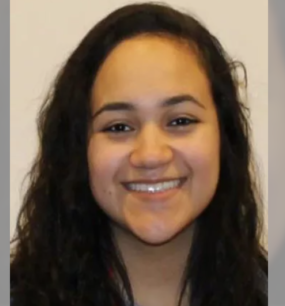 Hear from a Student Teaching Alumnus
"I would tell a potential applicant that student teaching through the Chicago Program is a great way to gain a city experience in the educational field, make connections, build a social and professional network and be exposed to different types of people. The program also offers plenty of activities to really enjoy the experience of living in the city, so make sure to make time to experience being a true Chicagoan."
– Marina Muro
Class of '21, Placement at North-Grand High school & Pulaski International Elementary
Professional Seminars and Courses
Professional Seminar in Education – Fall & Spring
This course meets weekly and includes topics such as Community Asset Survey, Social Justice in Education, Power & Privilege in Society, The Learning Environment, Working with Education Partners, Teaching English Language Learners, Language & Culture, and the Job Search. Students working toward licensure will also complete a digital portfolio and a teacher performance assessment (edTPA).